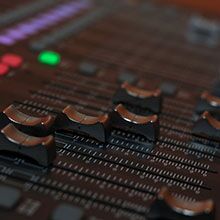 Mixing from multitrack sources is available. New or archive material can be mixed for release.
Previously unreleased archive material mixed by Richard Moore includesrecordings by Shirley Bassey, Cilla Black and Matt Monro.
Production work can also be undertaken. Some examples of this work (produced and engineered by Richard Moore) are:-
Use the contact link above for enquiries.
Clips from material mixed and mastered by Richard Moore
1. How Can I Live Without Your Love – Matt Monro
Matt Uncovered (EMI Records)
2. Everything I Own – Shirley Bassey
Shirley (EMI Records) – Unreleased compilation
Clips from material produced, mixed and mastered by Richard Moore
Put A Little Love In Your Heart – Bispham High Gospel Choir
2. Jambalaya – Six in a Bar
3. Drag Race – Sarah Louise